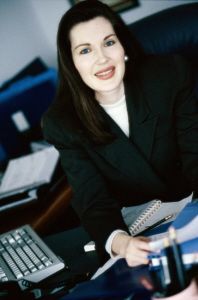 Investors Mortgage Provides competitive results for real estate Investors, Developers, and Owner-Occupants. For over 20 years Investors Mortgage has been arranging financing for Single Family, Apartments, Office, Retail and Mixed-use real estate.
Over 300 Million in closed transactions has provided us with extensive experience. Result, we offer direct expertise for each situation and transaction.
Whether you are buying a personal home or you have commercial project needs, such as financing existing properties, construction, development, or community redevelopment. We are uniquely backed by long term personal relationships with our institutional underwriters as well as access to dedicated private financiers. We ensure positive results and effectiveness for the first time buyer as well as the most sophisticated Investors.

Counseling Method
As a stable provider of credit and banking solutions for the real estate industry for more than 20 years, our loan officer's work directly with you, and then work directly with the underwriting staff to ensure our customers are treated like customers and not just a faceless number. Our loan officers are all industry experienced as we do not offer entry level positions. Our philosophy is bigger is not better when customer service is at stake.
Many Choices in Financing Solutions
We understand that simple as well as complex transactions call for flexible financing solutions. We also understand the need for a firm comprehension of the fluctuating market and industry changes. We endeavor to pass along that knowledge to you and to secure closed transactions in an efficient and timely manor.
Affordable Housing Programs
We offer conventional (FNMA and FHLMC) as well as Governmental (FHA) type financing for both first time buyers as well as move-up purchasers.

Investors Mortgage is a licensed, "FHA direct endorcement" loan originator.

Owner-Occupied Mortgages
Financing for owner-occupants planning on refinancing or purchasing a residential property.
Real Estate Investor Mortgages
We arrange institutional and private financing customized to meet the needs of real estate investors for multi-residential, office / retail and mixed-use properties.
Asset Management Services
We offer customized trust deed placement and management services for individuals as well as retirement and pension accounts. We present solutions to increase the returns and effectiveness of your investment and retirement dollars without taking the un-necessary risks associated with the sub prime markets.
If you're looking to obtain financing to acquire or expand a residential or commercial property, or participate in the fractional ownership of one of our seasoned trust deeds please contact your Investors Mortgage representative to learn how we can help.
Investors Mortgage
3700 Katella Avenue, Suite 206
Los Alamitos, CA 90720
(562) 799-1870
FAX (562) 799-1875